Why We Choose Bamboo - The Luxe Non-Toxic & Eco-Friendly Material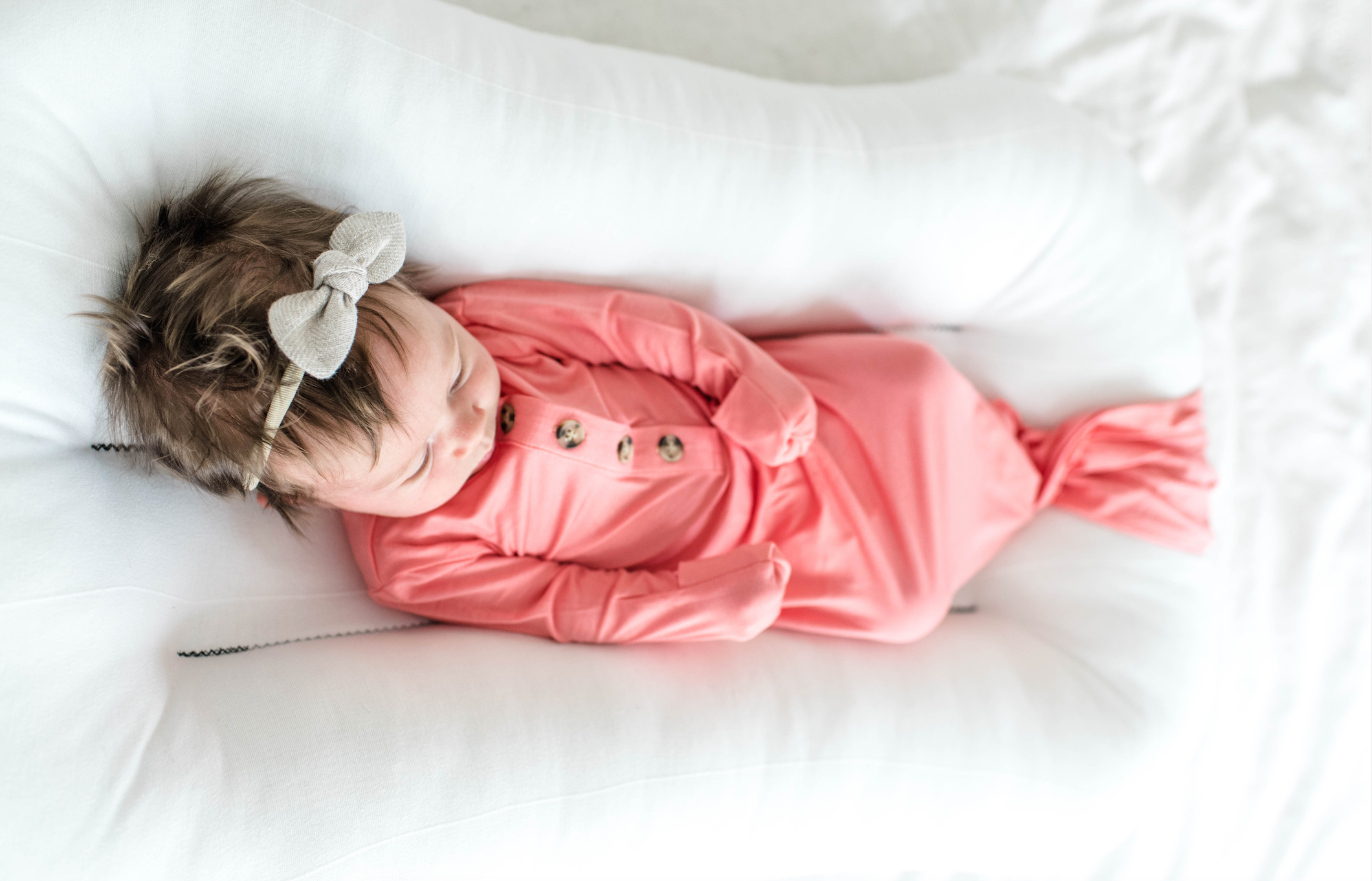 Bamboo is truly a superior material, especially for textiles.  When I first started this business, ensuring that the products we used were safe for babies was priority number one, but I didn't want to sacrifice quality.  After doing significant amounts of research and fabric checks I found exactly what I was looking for...
Enter bamboo.
It's natural, eco-friendly & sustainable – bamboo grows SO quickly and it doesn't require the use of pesticides. 
Fabric made from bamboo is lightweight & breathable – literally, so lightweight and buttery soft.  Superior for comfort.
It's antibacterial – bamboo plants are naturally antibacterial but this also carried over to the finished textile, allowing the fabric to resist the growth of bacteria even after numerous washings.  And because of this it has natural deodorizing properties too.  Umm, hello, all new mom's need this in their life cause laundry is always on the back burner.
Perfect for babies sensitive skin – fabric made from bamboo is considered hypoallergenic.  This is because the fibers naturally repel allergens like mold, mildew and dust mites.  So the odds of triggering an allergic reaction in your new babe is not likely.
It's moisture-wicking – bamboo naturally draws moisture away from the skin. The fibers are highly absorbent and dries significantly faster than cotton. 
Bamboo fabric is thermal regulation – because of the moisture-wicking properties, bamboo is excellent year round.   It's self-insulating.  So, in warm weather the fabric will not stick to your skin and you're much cooler and comfortable.  And in the winter your baby will stay nice and warm.
The fabric is naturally wrinkle & pill resistant – another bonus for new moms.  Bamboo does not wrinkle or pill easily.