Super Easy Elf on the Shelf Ideas for Busy Moms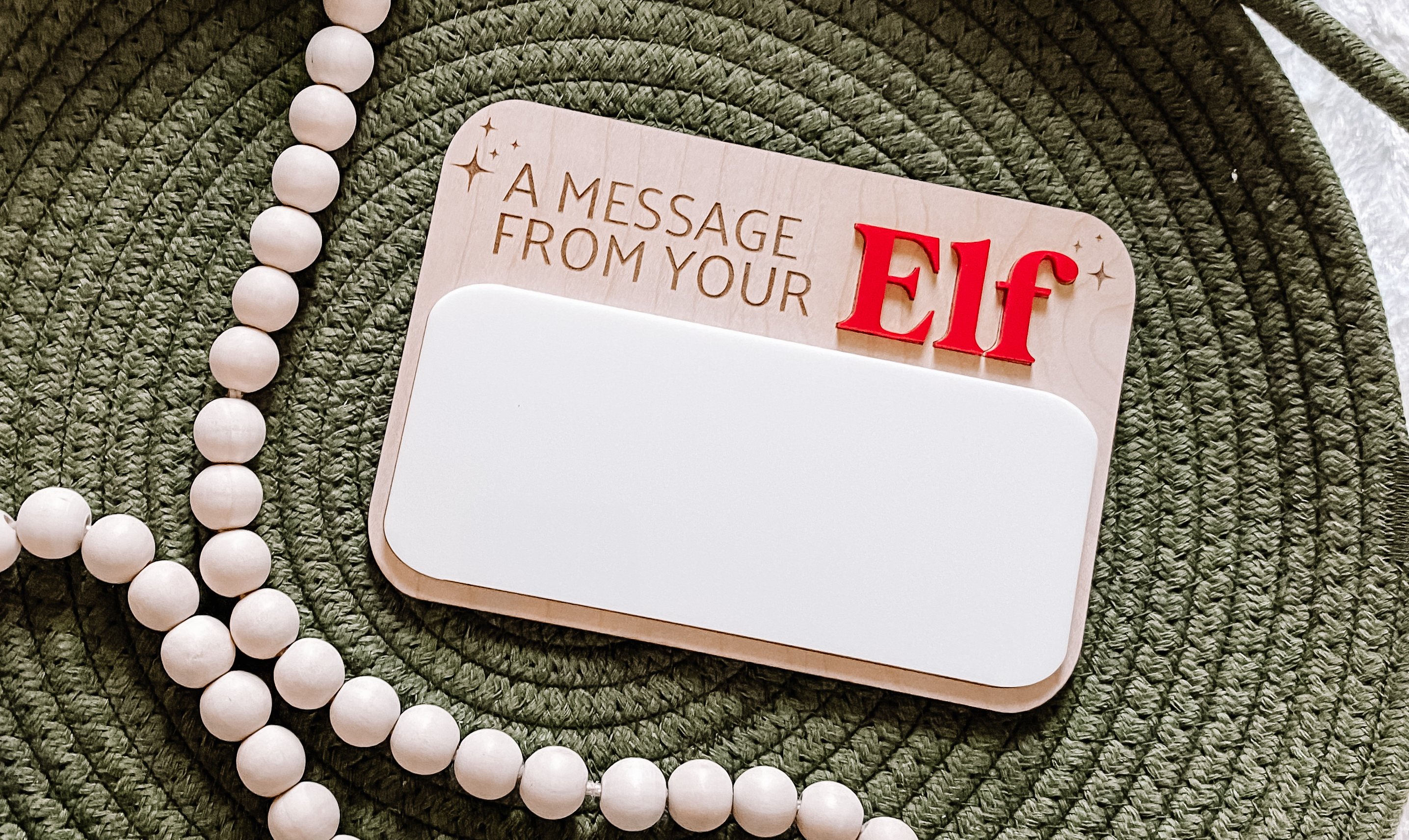 Hey busy mamas, are you ready to sprinkle some extra magic and mischief into your holiday season? We know how hectic life can get, so we've handpicked some super easy Elf on the Shelf antic ideas that will make your little ones giggle with delight while also saving you time and sanity!

1.    Toy Tornado:  Instead of spending hours setting up an elaborate scene, let your elf create some playful chaos! Gather a bunch of your child's toys like action figures or dolls and have the elf leave a note saying they had a tornado party while everyone was sleeping. Your kids will be amazed and you'll save precious time!

2.    Sweet Tooth Surprise:  Who doesn't love sweets during the holidays? Leave your elf in the kitchen near a jar of cookies or a plate of delicious treats. Add a note saying the elf needed a midnight snack because they were working hard on their North Pole duties. Easy peasy, and guaranteed to put a smile on your little one's face!

3.    Silly Dress-Up:  Raid your own closet or your kid's dress-up trunk for some silly outfits. Dress the Elf on the Shelf in mismatched clothes, funny hats, or even a pair of your child's tiny shoes. This idea requires minimal effort but will bring maximum giggles!

4.    Lively Luggage Ride:  Take advantage of your elf's size and love for adventure! Pop them inside a suitcase or backpack alongside some of your child's stuffed animals, leaving a note saying they were off on a miniature holiday trip. It's a simple setup that will spark your child's imagination and keep you on top of your busy schedule.

5.    Miniature Message:  Leave a cute and uplifting note from the elf on a sticky note or a small piece of paper. You can stick it to your child's mirror, lunchbox, or even their favorite toy. It's the little gestures that mean the most and remind our little ones how loved they are!

6.    Lazy Day:  Let's face it, sometimes elves need a break too! Have your elf take a cozy nap on a marshmallow pillow or snuggled up under a tiny blanket. We all crave some downtime, and this easy antic idea will give you a breather too!
7.    Bookworm:  Set up a mini library with some of your child's favorite books. Place your elf on a a tabletop, reading a book. Leave a message saying he's there to encourage your kids to read. It's a magical way to inspire a love for books!
8.    Movie Night:  Create cozy movie night for your kids with popcorn, blankets, and their favorite movies. Place your elf in the middle of the action, holding a tiny bag of popcorn. Your little ones will love watching movies with their elf friend!
9.    Mechanic:  Give your elf a set of toy tools and place him next to your child's toy car or bike. Leave a message on the board saying he's there to fix any broken toys. Your little ones will be amazed to find their elf hard at work!
10.   Toilet Paper Bandit:  Wrap your elf in a roll of toilet paper and leave a trail leading from the bathroom to your child's bedroom. Your little ones will giggle with delight as they follow the trail and find their elf in the middle of a toilet paper mess!


Remember, the joy of Elf on the Shelf lies in the smiles and laughter it brings to your home. Don't stress about creating elaborate scenes. Embrace the simplicity and let the magic unfold!

Tell us, busy mamas, which idea are you most excited to try?  Share your favorite easy Elf on the Shelf antics in the comments below and let's spread the holiday cheer together!

#ElfOnTheShelf #HolidayAntics #SimpleDelights #MomLife #MakingMemories #BusyMamaMagic
Snag your Elf Messge Board here - https://claireandbellaco.com/collections/christmas-ornaments/products/a-message-from-your-elf-dry-erase-sign