The Third Trimester - What to Expect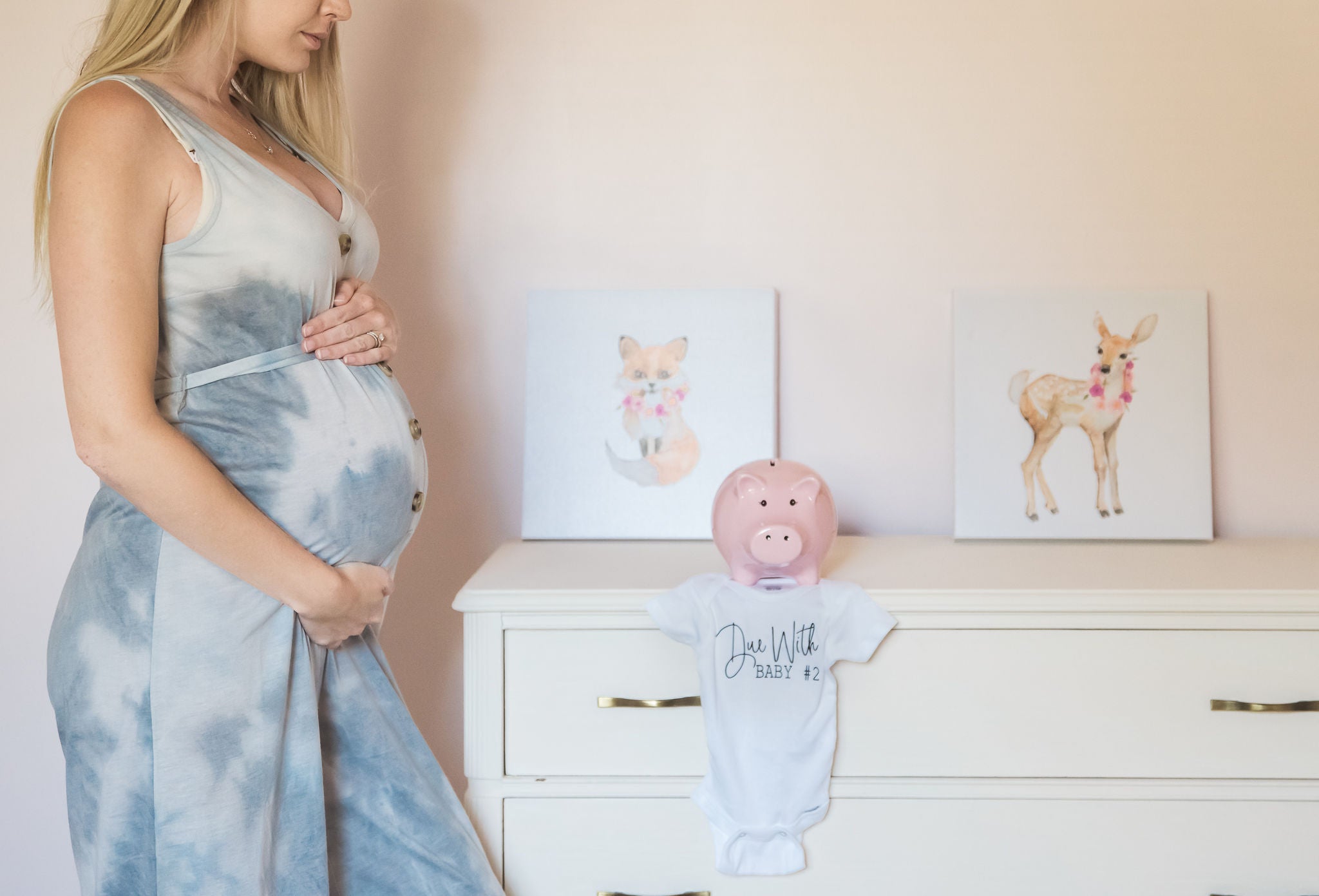 Third trimester – All you need to know
Finding out that you were pregnant may have come as a shock, or maybe it was a dream come true. Either way, as the pregnancy nears the 40-week mark, you may be feeling a little uneasy. That is okay – perfectly normal in fact.
Being worried about the unknown and what to expect is common. Now that it is getting closer to delivery and holding your sweet baby for the first time, you may have more questions. Let's look at the third-trimester appointments, symptoms, and what you may want to accomplish.
Third-trimester appointments
Welcome to week 28, you're entering the last stretch. Speaking of stretch, you may find yourself uncomfortable due to your beautiful baby bump. Your doctor will continue to measure your stomach at each appointment, listening to the fetal heartbeat, taking your weight, and answering questions.
Your doctor will make appointments every 2 to 3 weeks until 36 weeks; then it will be weekly. Some aspects of the appointments are the same as in your second trimester. However, now your doctor will begin doing pelvic exams and finalizing your birthing plan. You will discuss how you plan to deliver (vaginal or cesarean), if you want to be induced or go into labor naturally, and what your birthing choices are.  
Symptoms to expect
The bathroom may become the most frequently visited room in your home. As your baby grows and dances on your bladder, you may experience frequent urination and rib pain. It is common to have:
Heartburn
Indigestion
Breast tenderness
Swelling
Braxton-hicks
Labor back and hip pain
Round ligament pain
Shortness of breath
Increased blood pressure
Fatigue
Difficulty getting comfortable
Troubles sleeping
Preparing for delivery
A wonderful way to reduce any stress you may be experiencing is to do a few things to prepare for your baby. Crossing these things off your to-do list will have you feeling great, and you can turn your attention to getting excited for your adorable baby.
Finish packing your hospital bag – keep it simple.
Finish any projects you need done before your baby arrives.
Make a meal prepping date with your love! Get some of your favorite crock pot recipes and prep them. Put them in the freezer for easy meals once your baby is here.
Put together any needed baby items. Think about the stroller, install the car seat, baby swing, or bassinet.
Connecting - go on a date with your partner. Enjoy some alone time and reconnect before you spend time bonding as a family. If you have children, do a date with them too! Spending quality time with your immediate family will be a great way to begin your labor journey.
Talk with your support person about how you'd both like it to go once your baby is home. Setting realistic expectations, how you would like to handle responsibilities, feeding schedules, and caring for other children. It is important to work as a team and be open with each other. Your game plan may change as you adjust what works for you, and that is okay – if you are communicating.
If you ever feel flooded with emotions - take a deep breath and relax. Think about the joy your baby will bring. Let the overwhelming feelings wash away as you look forward to the next stages in your journey. Speak with your doctor or trusted support person if you have any questions. You've got this Mama!